The Heritage of Harry Hand Fisher
Welcome to my web site! The purpose of my research is to attempt to locate proof of my grandfather's paternity. The only information I can remember is that his natural father's surname was Alexander.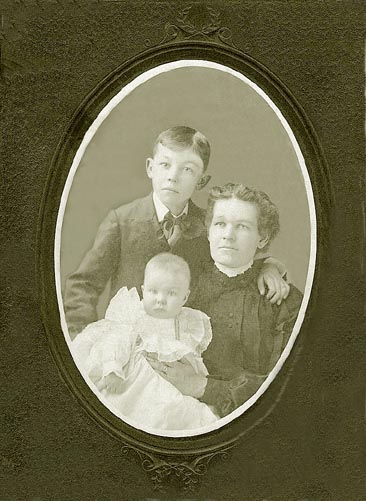 Harry, his mother, Jennie, and his sister, Farrell. This picture was taken in Sault Ste. Marie, Michigan in December 1902.
---
Table of Contents
Ancestors of Harry FISHER
Surname List
Index of Names
Sources (Bibliography)
Download a GEDCOM file of this data (507642 bytes)

---
Who to Contact for More Information
Send E-mail to annefisher3@home.com
Send mail to:
Anne Hathaway Fisher